Unique Gifts with Just the Right Amount of Snark!
Our locally designed & crafted gifts are carried in our online shop as well as gift shops in Edmonton, Sherwood Park, and surrounding areas.
…or greeting cards, or parking cards, or decals. Our products are created by us with a hint of sass and a lot of quality. At What She Said Creatives, we believe that a cheeky laugh and a smile are the perfect way to get your point across, and we want to help you do the same.
Although many of our products are predesigned, we are also happy to create custom products for your fundraising efforts. Need a school name or company slogan on some socks? A special message crafted just for you or a friend? We can make that happen.
Do you have an upcoming sporting or cheer event you're looking to raise funds for? Tired of doing the same old bottle drives and donut sales to raise money? Consider a unique product such as our warm, wooly custom socks!
Our socks are customizable with your school name, team name, or any other special message you'd like. The best part is you can never have enough socks, and they make a great gift for anyone, driving higher sales for your fundraiser.
Check out our Fundraising page for further details on how What She Said Creatives can help you with your next event.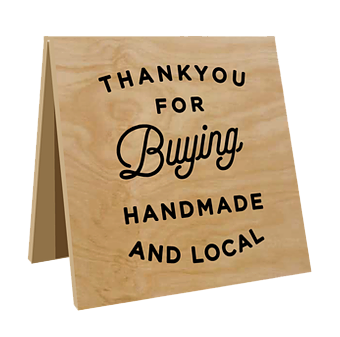 Wholesale Opportunities Available
Do you own a retail shop? Are you looking for unique products for your store that aren't found anywhere else? What She Said Creatives' products are available to wholesalers at specialty pricing.
Our products may be handmade, but we have the capacity to fill high volume orders on most of our products. We strive to keep our products fresh and timely, as we are consistently developing new ideas to meet the needs of our buyers.
Please visit our Wholesale page for further details on our product and availability.